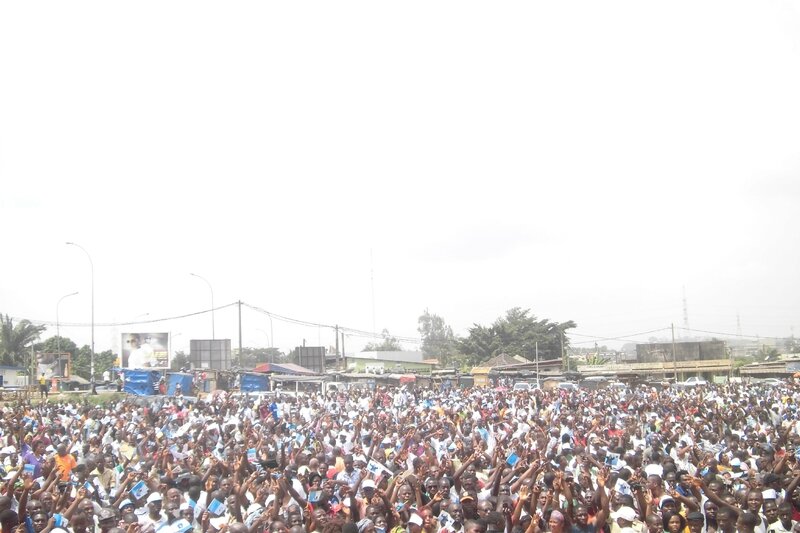 ABIDJAN - Thousands of people (Ivorian Popular Front) gathered in Abidjan Yopougon at Ficgayo Square, on Sunday 23rd, 2014. They had one word in their mouth: "The release of Laurent Gbagbo". They also demanded "freedom for political prisoners in Cote d'Ivoire".
Former Ivorian President Laurent GBAGBO is imprisoned in The Hague for three years. He was falsely charged with crimes against humanity by the International Criminal Court (ICC), but the prosecutor has no evidence for these charges.
From 8am to 2pm this Sunday, thousands of people called upon Ouattara's Governement and the Security Council of the United Nations so that these institutions take resolutions requesting the international Criminal Court to immediately release President Laurent Gbagbo in order to allow national reconciliation in Cote d'Ivoire.